Warrnambool Gem Show 2016
On Thursday morning, 7/1/16 club members began setting up the tables in the Warrnambool Primary School hall. Members transported sale items from the club plus extra tables from a local church. Table covers were put in place and the power supply was extended to the trader's tables, demonstration and display areas. The setup was complete by midday so traders could setup Friday. A great effort by the dozen members who did the work!
The club's show cases were set up on Friday with members determined to put on a good display. Our traders arrived during Friday and had setup by 8 p.m.
Hall empty Thursday 7th, 8 a.m.
Setting up the tables and power was complete by midday!
A great effort by the dozen members who did the work!
Show cases were set up on Friday as traders arrived.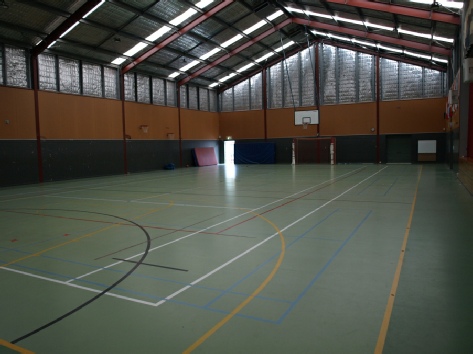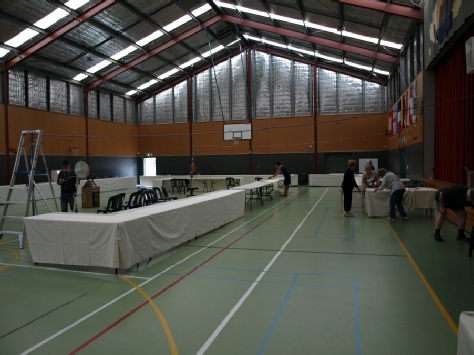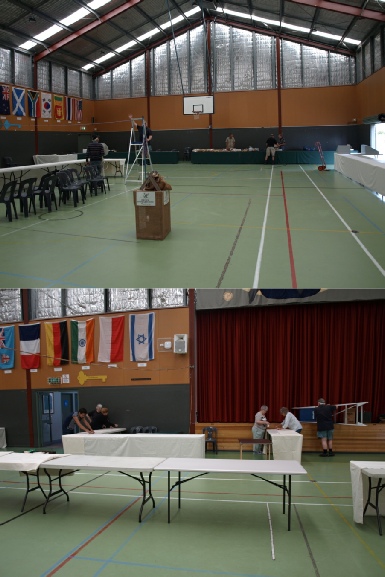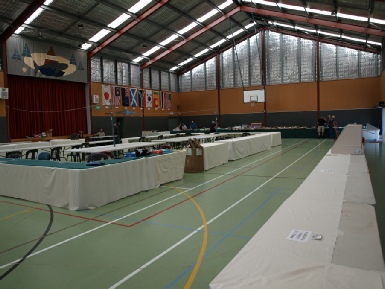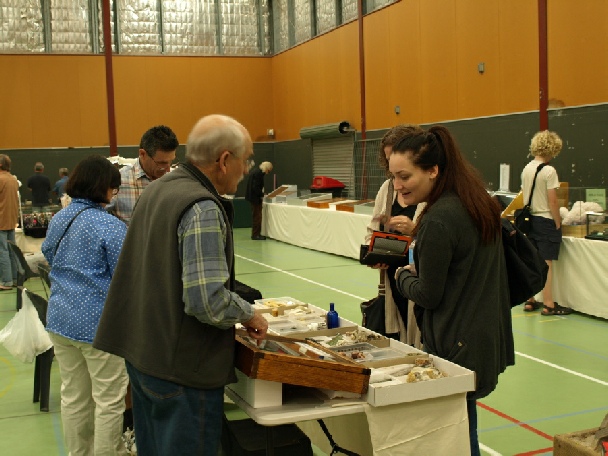 Above: Club member Larry serving some customers.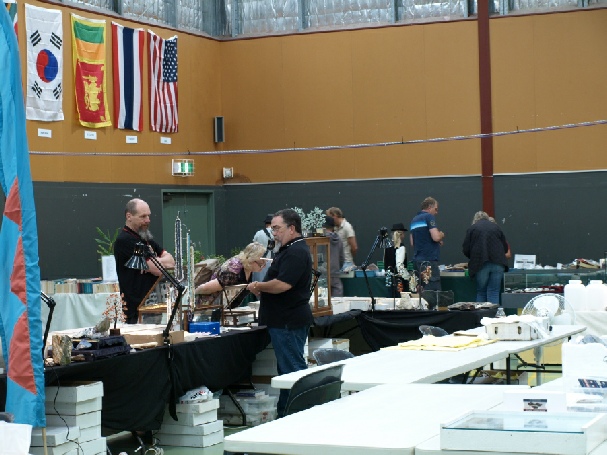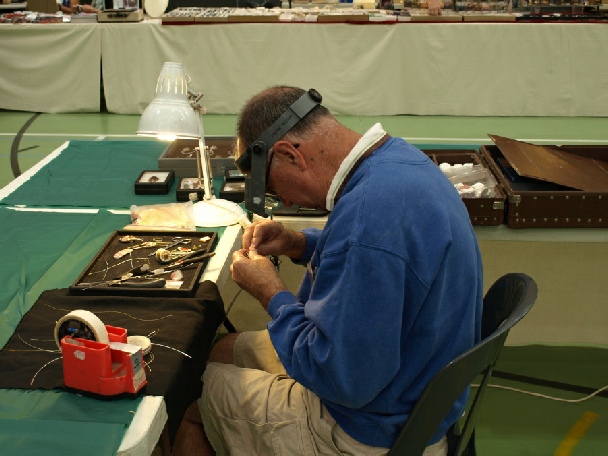 Above: Ross at his trade stall
Below: Alan Wood demonstrated wirewrapping.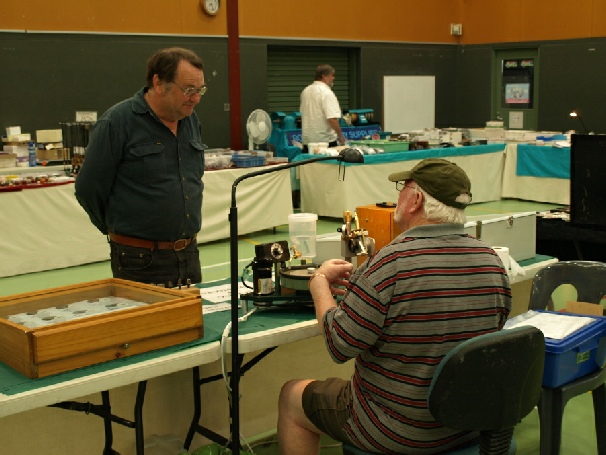 Above: John demonstrated faceting.
Below: General view of show.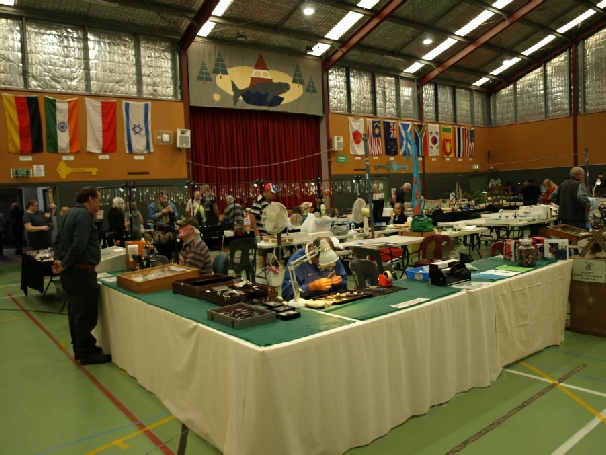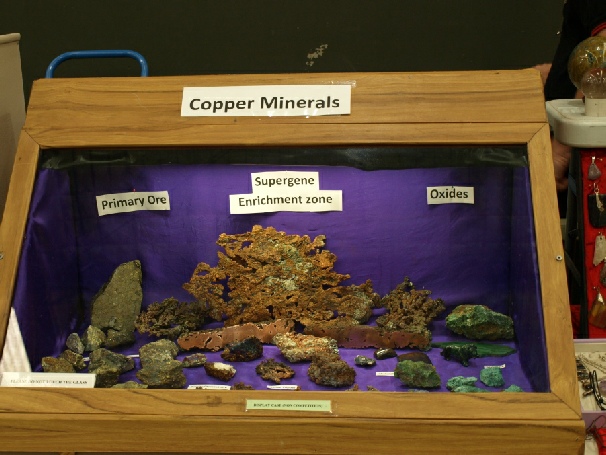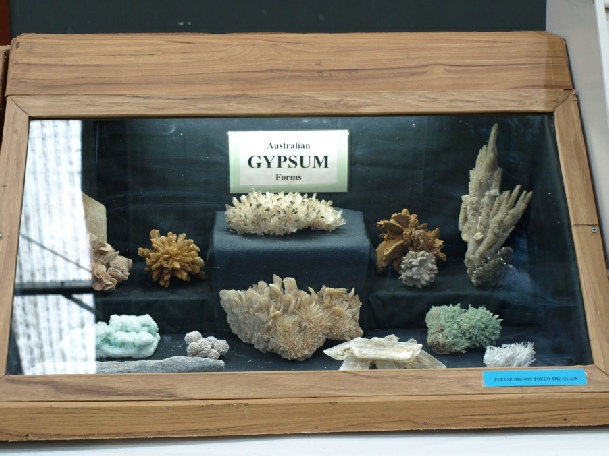 Above: Matt's copper display case.
Below: Alan Woods gypsum display case.


Above & below, a selection of the display cases.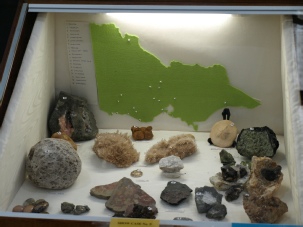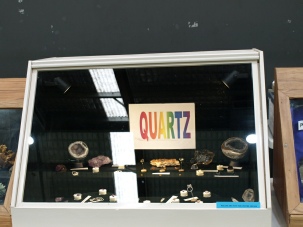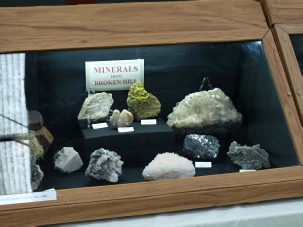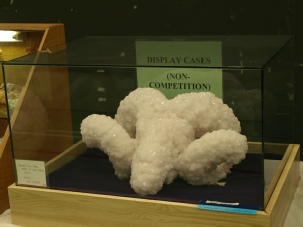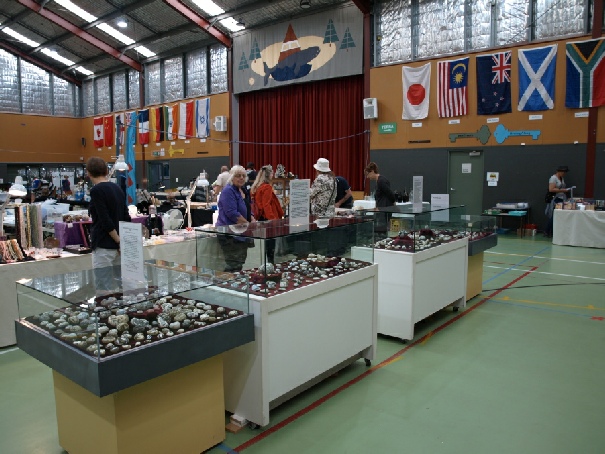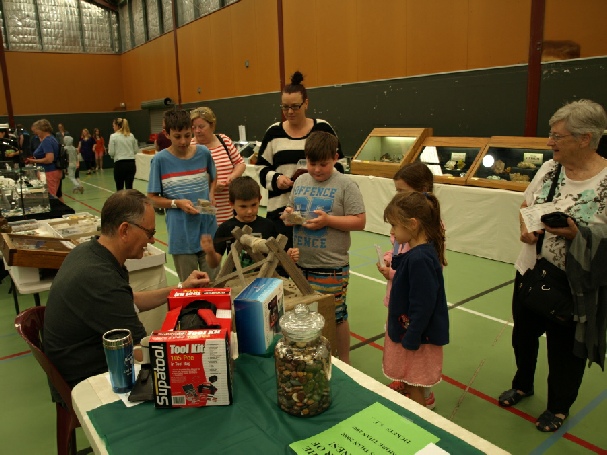 Above: Brian's display of the rare 'Moonlight Head Agates'
Below: Club President, Robert, manning the lucky dip.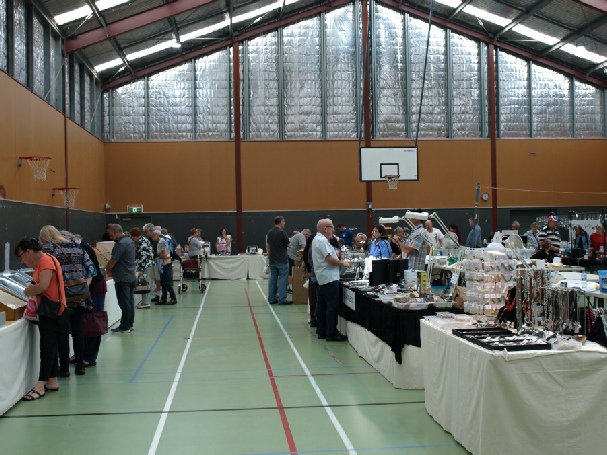 Above: General view of show
Below: Club stall in operation
The show was held on weekend of the 9th and 10th of January. Fortunately the weather was pleasant over the two days which helped with us getting a good crowd through the show. It also ensured the conditions in the hall were close to ideal, as it can get hot in a 'big tin shed/hall' if the temperatures reach 40 outside!
It was great to see so many members from other clubs at the show. Geelong plus several Melbourne clubs were represented as well as most clubs in the western half of the state.
A very happy junior member from the Geelong club won the 'guess the number of stones in the bottle competition' (it was 618). A lot of visitors appreciated the lunches provided by the hard working members in the canteen. Great value meals!
At completion of the show on Sunday afternoon, a well organised team of members and traders had the hall cleared in record time.
Club members were happy with the way the show went, but will look to make further improvements for our next show in two years. That show will mark 50 years of operation by our club! Many visitors provided positive feedback regarding the show and the club has gained new members during the show. The funds raised by the show will help us to maintain and develop the clubrooms for the benefit of all members.